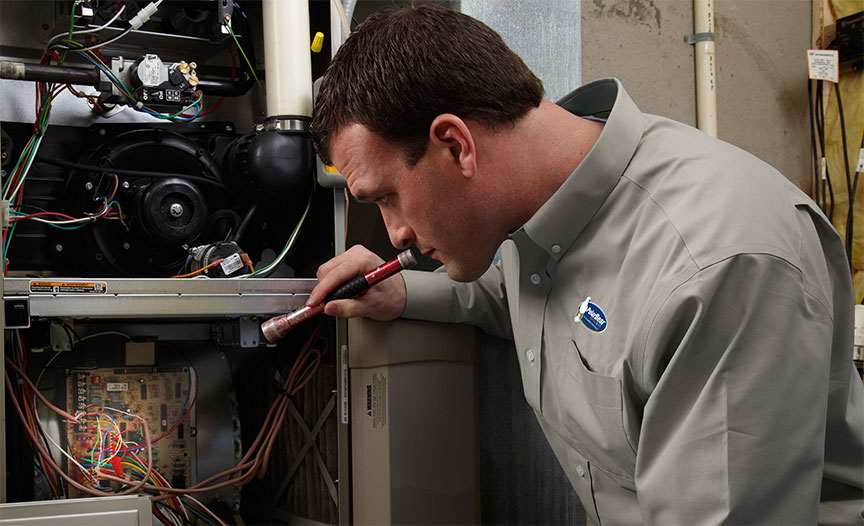 Is It Ever Too Late for a Furnace Tune-Up?
There is one scenario where it would be too late for a furnace tune-up, and that's if your heating system is completely broken down to a point that it's beyond repair.  If you've come across this blog post, then hopefully this is not the case for you! If you've made it to winter without having your heater maintained yet, it's not too late.
True, this service is typically recommended in the fall. The reason for this is because it's before you need your system the most. Maintenance allows an HVAC technician to make sure it's in the best shape possible for the cooler season. But what matters more than timing is consistency. So long as you're having your furnace tuned-up once a year, you'll be able to keep it in good shape throughout its service life.
Why Maintenance is Vital
Homeowners too often don't see heating maintenance as a worthwhile investment. After all, if your furnace is functioning "just fine," then who cares to have it serviced? Well, because sometimes "just fine" isn't good enough! If your furnace is performing at its best, you'll be more comfortable and save more money. Plus, your furnace will last longer!
Improve Home Comfort
You want to ensure that you and your family has sufficient and powerful heat, right? It's easy to achieve this if you keep up with your furnace tune-ups.
When an HVAC technician comes to perform maintenance, they will do a thorough inspection of your system. This ensures that everything is working as it should and the airflow isn't restricted.  As a result, your home will feel more comfortable and your system will run the way it should.
Energy Savings
One of the biggest advantages of investing in routine furnace maintenance is the energy you'll save as a result. Annual professional maintenance sets your heater and your wallet up for success.
When your furnace is tuned-up, any small adjustments can be made and repairs recommend as needed. This allows you time to address the repairs before they turn into much bigger problems. As a result, your furnace operates more efficiently, for longer, and ultimately saves you energy and money.
Without maintenance, your furnace can lose 5% of its efficiency each year, but with maintenance, it can retain 95% of its original efficiency throughout its entire lifespan!
Longer System Lifespan
Speaking of lifespan, when well cared for, a furnace can last 10-15 years. Without routine maintenance though, it can start accumulating problems faster than it otherwise would. These problems could be anything from worn down and overheated motors to cracked heat exchangers.  In fact, routine professional tune-ups can help you avoid up to 85% of the repair needs your system may ever need in its lifespan.
Looking for heating repair, service, or install near you?  Polar Bear Heating & Air has two convenient locations to bettter serve you.