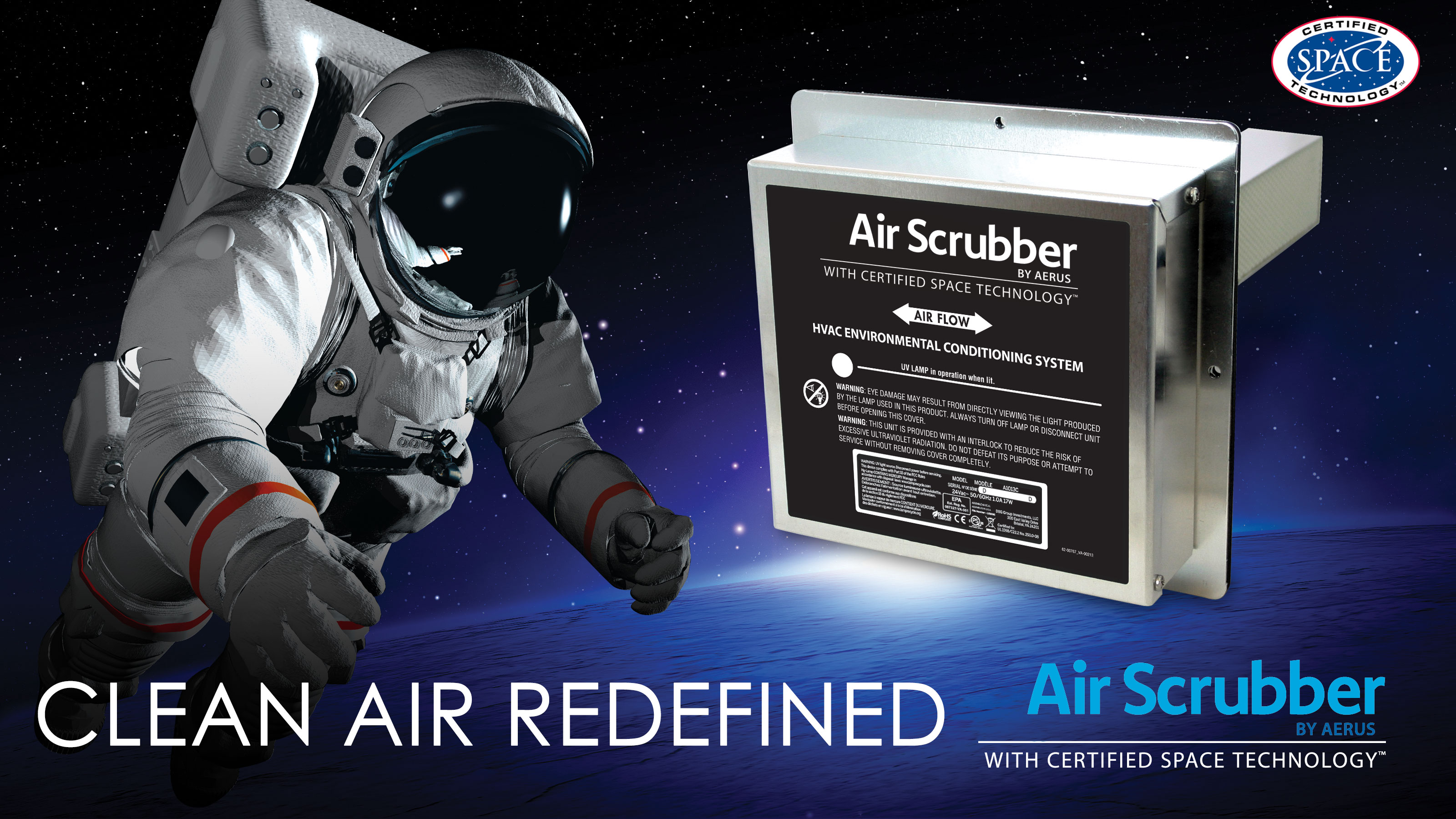 Protect Your Home!
The Coronavirus is still all over the news, and we wanted to let you know about a product that helps fight against RNA viruses similar to the Coronavirus.   The Air Scrubber by Aerus fights against RNA viruses such as the flu, Ebola, common colds, hepatitis C&E, and more!
The Air Scrubber system uses ActivePure® Technology and works continuously to clean and protect air and surfaces 24 hours a day! This helps to create a cleaner, healthier and more comfortable living environment at home, at work, and beyond!
The ActivePure® Technology has been described as "The most powerful Air and Surface Purification ever discovered" and the only one its class recognized by the Space Foundation as Certified Space Technology.
To learn more about the awesome Air Scrubber System, Please check out the video below:
.
The technology used by the air scrubber is aggressive, and attacks the irritants rather than being passive and trying to collect them, like an air filter. This ActivePure® technology leads to a GREAT reduction in surface germs, airborne germs, and sickness. 
Air Scrubbers kill airborne irritants, allergens, odors, and RNA viruses.
Kills up to 99% of the airborne irritants in your home. Bacteria, allergens, dust, etc.
Helps to GREATLY reduce colds, coughs, RNA viruses and other common illnesses. 
Reduces odors. Pet odor, smoke, food, etc.
Keeps the home cleaner. Far less dust will build up in your home.
Easier breathing for everyone, but especially allergy sufferers, asthma sufferers, small children, elderly, and anyone who has breathing issues. 
Call Polar Bear Heating & Air today at 866-625-2327 to take advantage of the incredible deal and redefine the clean air in your home!
Terms:  Cannot be combined with any other coupons, special offers, or discounts.  Does not apply to diagnostic  or service call charges.  Cannot be applied to maintenance visits or service agreements. Mention this offer when setting the appointment .
Request Your Air Scrubber Today