BEAR ESSENTIALS MAINTENANCE PROGRAMS
One of the most important things you can do for your heating and air conditioning system is keeping it cleaned and serviced every season. Taking measures to keep your heating and cooling system running smoothly year-round can save you money as well as solve minor problems before they become major ones.
Sustaining a regular HVAC maintenance schedule can be challenging. When there are many other items on your to-do list, it's possible that some things may be overlooked. If that forgotten task happens to be your HVAC checkup, it could cost you.
Enrolling in a Bear Essentials plan will help you stay on top of your heating and air conditioning system's maintenance. When you decide on the best plan for your equipment, you can rest assured knowing your HVAC system will be taken care of through regularly scheduled appointments.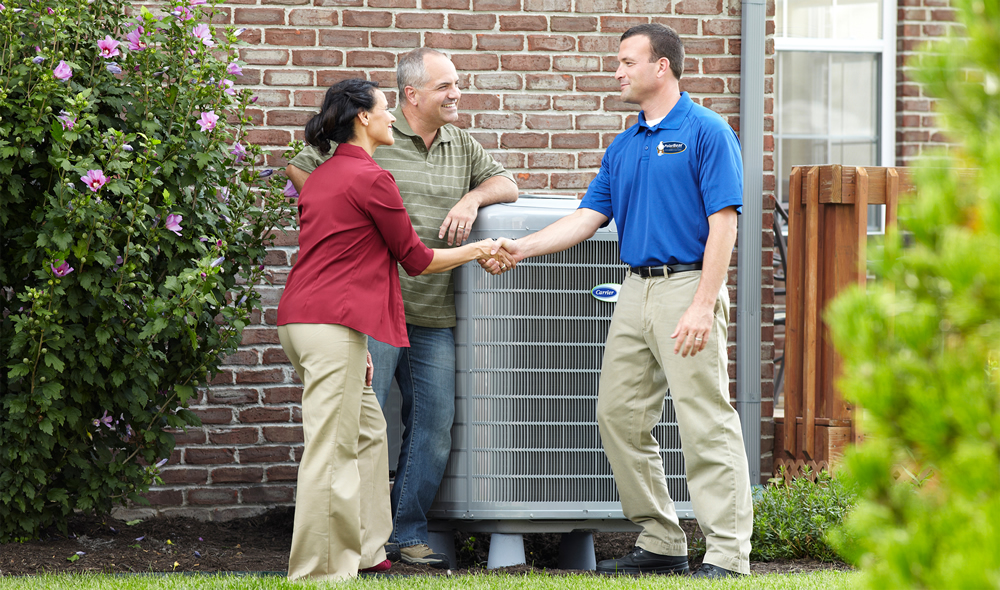 WHAT IS AN HVAC MAINTENANCE CONTRACT?
Enrollment in a maintenance contract ensures your HVAC system is regularly serviced bi-annually providing above-and-beyond attention to each of your heating and cooling systems. These agreements also provide members with discounts, preferred pricing, and parts credits up to $500!
Another great benefit – having your system serviced before the demands of the busy season!
IS AN HVAC MAINTENANCE CONTRACT NECESSARY?
While a maintenance contract may not be required for your HVAC system to function, committing to regularly scheduled appointments helps to extend the life of your heating and air conditioning system's equipment and components. A clean and well-tuned system runs safely and more efficiently.
Discounts on parts, repairs, and accessories as well as parts credits, can give you options. Instead of getting by with just the bare minimum, there's no need to worry that you won't be able to maintain and even upgrade your HVAC system due to cost.   The savings a Bear Essentials Plan provides could make all the difference!
WHAT DOES AN HVAC MAINTENANCE CONTRACT INCLUDE?
At Polar Bear Heating & Air, we offer 3 levels of the Bear Essentials plan to ensure you get the benefits that make the most sense for you and your system.
Whichever contract you choose, you will save money and stay on top of your HVAC check-up and repair schedule.
If you have any questions about which Bear Essentials plan is best for you, give us a call at 866-625-2327 and we would be happy to help you choose the plan that's right for you.