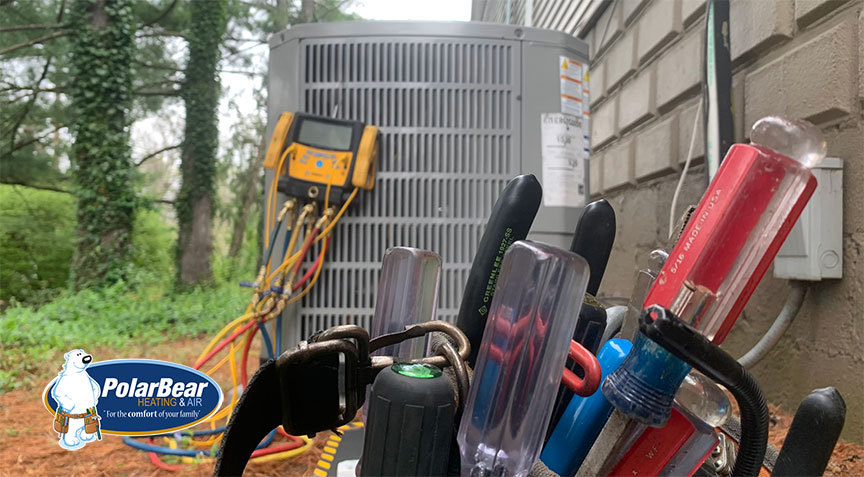 What should you know before purchasing your next central air conditioner?
This is a very important question and with that in mind, we will examine rated efficiency and important considerations to make sure your installed efficiency doesn't suffer.
What is SEER?
Seasonal Energy Efficiency Ratio (SEER) is the metric used to rate energy efficiency in residential air conditioning. Generally speaking, the higher the SEER rating, the less electricity the system utilizes and the higher the efficiency.
The US Department of Energy regulates this equipment by defining the system test procedure and establishing the federal minimum efficiency levels, setting the lowest tier of equipment allowed to be legally sold in the US. Testing is conducted in a lab to ensure a fair comparison between models. Because air conditioning is used more frequently in the southern US, in 2015 the Department of Energy put into place regional energy efficiency standards. The current SEER minimum for the north is 13 and the south 14.
The next federal minimum efficiency increase is scheduled to take effect January 1, 2023, where minimum SEER will effectively increase 1 SEER point in both the north and the south. The most efficient ducted central air systems range from 18-23 SEER.
But the SEER rating is just part of the overall picture. Installed performance is affected by several other factors external to the equipment design. Some conditions that could negatively impact HVAC performance include, but are not limited to:
Improperly matched systems
Improper system installation
Dirty coils
Thermostat or control system location or settings
Undersized or leaking ductwork
Inadequate level of insulation and non-insulated construction methods
Leaking or drafty windows and doors
Dirty or improperly installed air filters
The next time you look to purchase a new air conditioner, consider using the ACCA Residential Quality HVAC Installation checklist to make sure you are receiving the performance benefits you paid for.
The contents of this article are presented for informational purposes only, and the contents are not intended to be a substitute for legal advice. Emerson Climate Technologies, Inc. or its affiliates (collectively "Emerson") has made every attempt to ensure the accuracy and reliability of the information provided in this article. However, the information in the article is provided "as is" without warranty of any kind. Emerson does not accept any responsibility or liability for the accuracy, content, completeness, legality, or reliability of the information contained in this article.
Looking for heating repair, service, or install near you?  Polar Bear Heating & Air has two convenient locations to bettter serve you.