Serving The Louisa Ky Area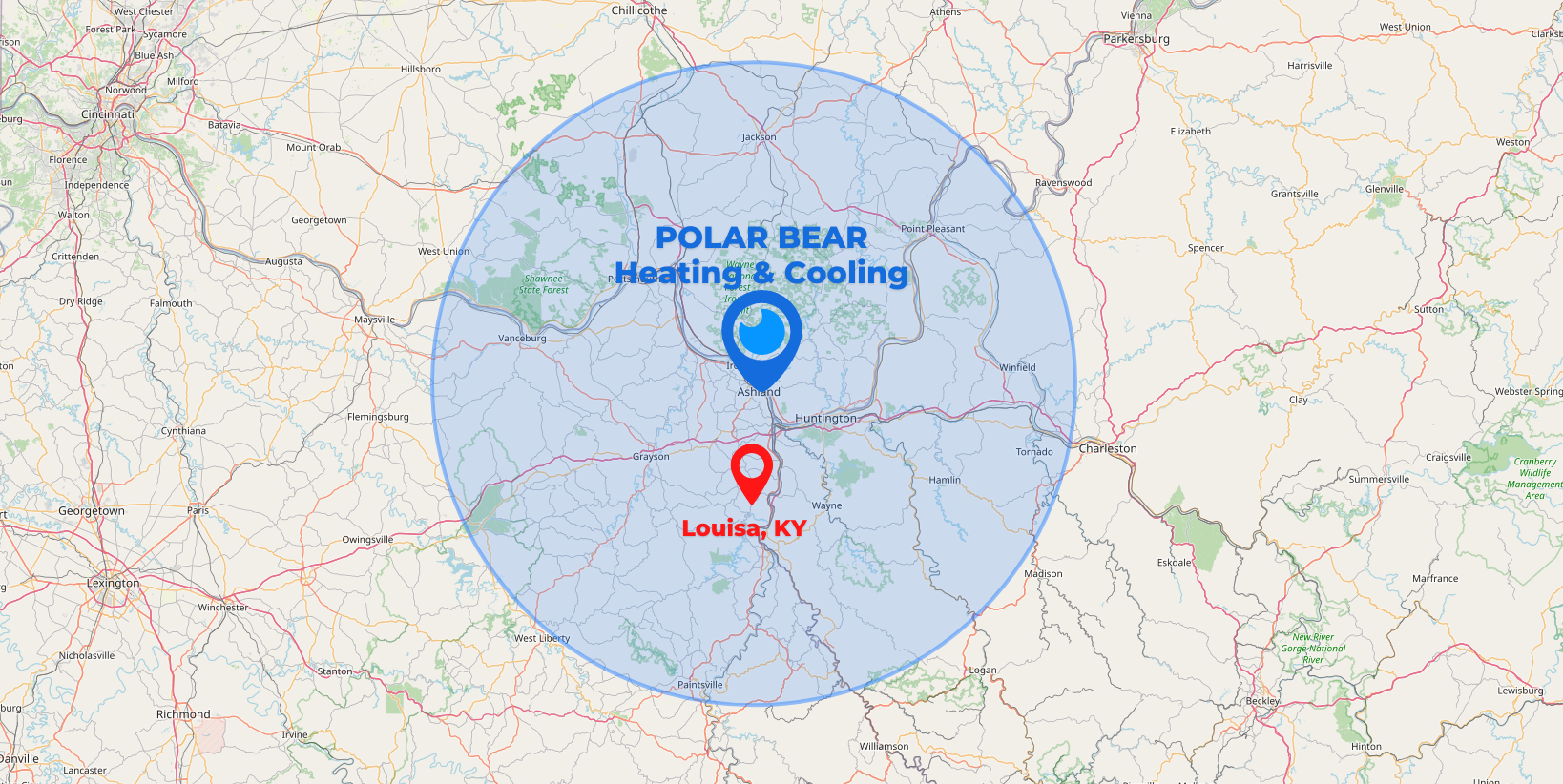 Heating and Cooling – All of Your HVAC Needs
If you typed "heating and cooling near Louisa, KY" into the search engine hoping to find relief from extreme temperatures, you're in luck. At Polar Bear Heating & Air, we strive to provide you with quick, reliable HVAC services that you can afford.
We are here to provide you with prompt, quick service when unexpected heating and air conditioning problems arise. Our qualified team of expert technicians is also ready to provide you with prevention and maintenance services for your residential or commercial heating and conditioning units. Don't be caught off guard, and don't linger in the heat or cold.
Call Polar Bear Heating & Air today at 1-866-625-2327.
At Polar Bear Heating & Air, we are dedicated to creating comfort for your family or business. No matter what your heating and air related needs, the qualified team at Polar Bear Heating & Air can offer the solution. We offer a variety of services related to heating, air, and air quality for both residential and commercial clients. Here in Kentucky, we experience all four seasons to the fullest. You need reliable heating and air units to ensure that your home or business stays cool in the muggy summers, as well as warm in the freezing winters. Polar Bear Heating & Air is here to help.
See Our RUUD Reviews