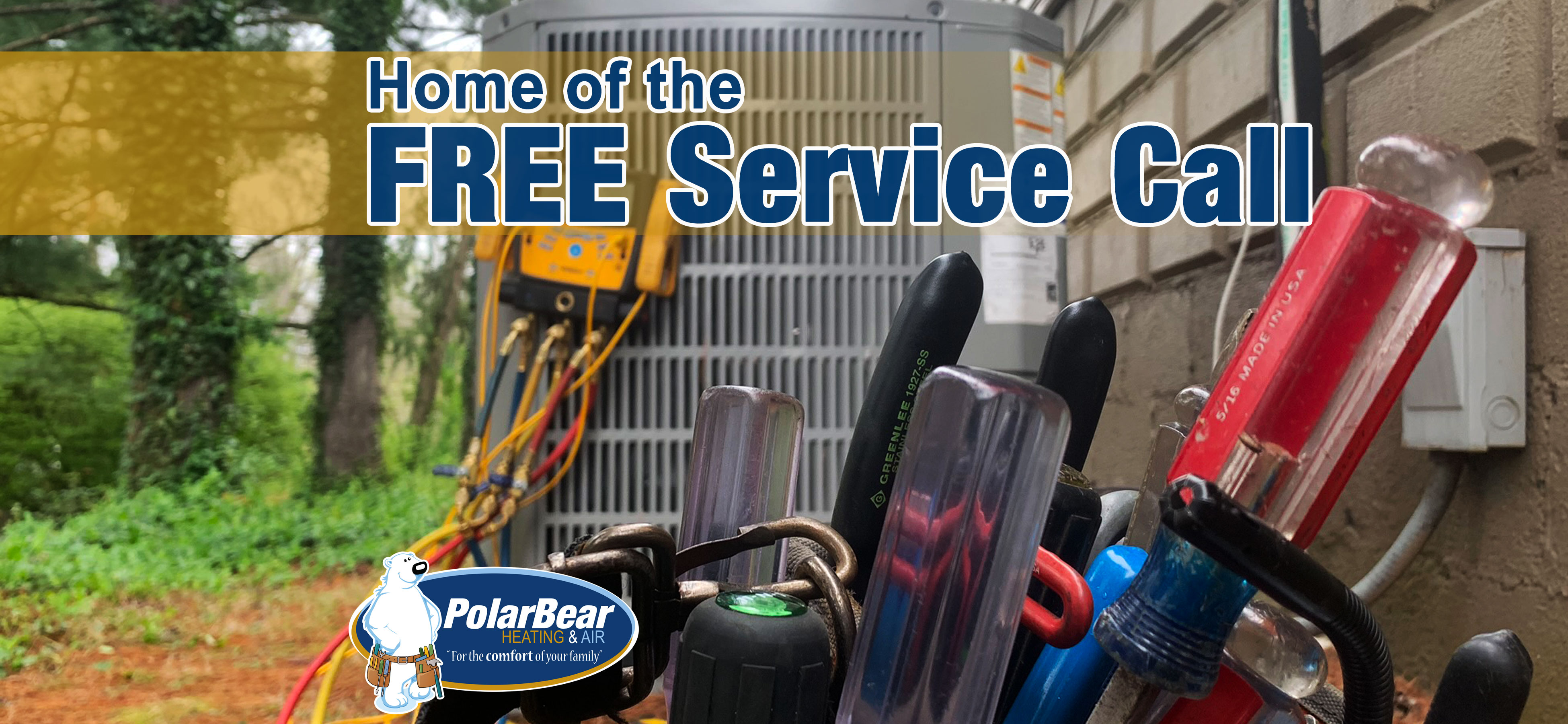 Home of the FREE Service Call!
When your Heating and Air System breaks down and is not working, the thought of a Service Call can be expensive right?
Well NOT ANY MORE!!
Polar Bear Heating & Air Ashland is now offering FREE Service Calls!!
No Strings Attached!
 That's right, if your system is not working, call Polar Bear Heating & Air and one of our skilled technicians will come out and do a full diagnostic on your system at NO charge!
We will let you know exactly what the issue is with your system and what it will take to get your system back up and running like it should.
That's a savings of $85!
So, stop Paying for Service Calls! If your system is not working, Call Polar Bear Heating & Air and schedule a * FREE Service Call today!
.
SOME RESTRICTIONS APPLY: The Polar Bear Heating & Air Free Service Call is valid within a 30 mile radius of the Ashland, KY. System must be non-working to qualify for a FREE Service Call. Valid for one system only. May not be combined with any other discounts or coupon(s). Not valid for multifamily homes, apartment complexes, commercial units, or rental properties. Individual scheduling the Free Service Call must own home to qualify. Does NOT include: any repair, replacement parts, equipment, or freon costs.   FREE Service Calls available: Monday – Friday (8am to 4:30pm) Overtime, Weekend, and Holiday hours are excluded from FREE Service Call Offer. FREE Service Calls are subject to schedule availability.
*Disqualifiers for Free Service Call:   System is in working condition at time of Service Call or System is broken, but customer decides not to have repair done by Polar Bear.  In these cases, customer is responsible for a $85 diagnostic fee to be paid at time of service.*