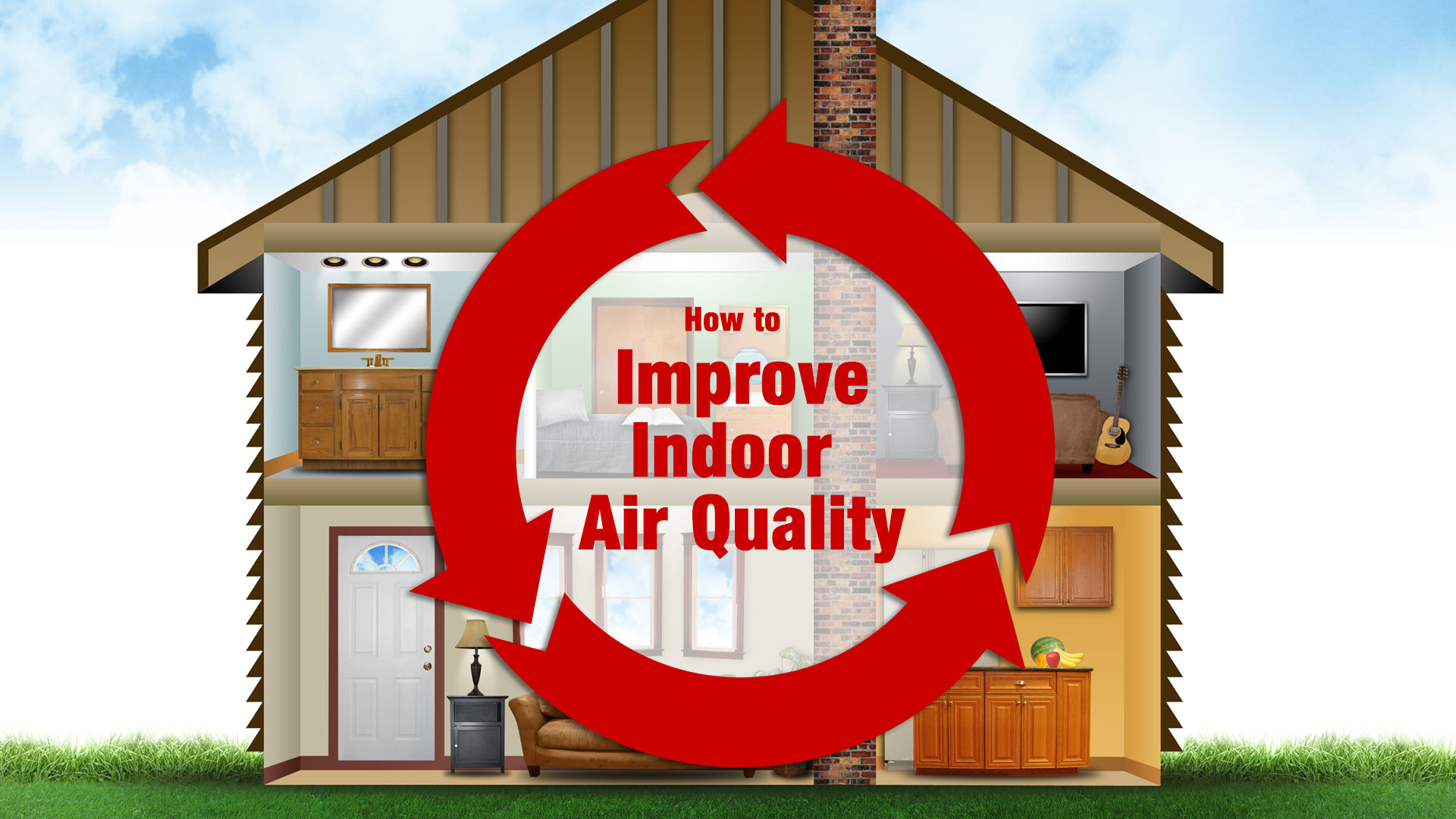 How to Improve Indoor Air Quality
Part 1: Sterilization
With people spending more time indoors than ever before, concerns over indoor air quality and its potential effects on health and wellness have also grown. Oftentimes, when you hear about improving indoor air quality, you hear about air purification and filtration systems. However, another solution to consider is air sterilization.
By understanding how sterilization works and how it can benefit those working from home and in commercial buildings, homeowners, business owners and property owners can make better informed decisions to improve indoor air quality.
Pollutants, Bacteria, and More: Indoor Air Quality Concerns
Many potential pollutants can affect the air quality in the average home and commercial building. And when you consider that about half of all commercial buildings in the United States were built before 1980, it's easy to understand how dated ductwork and ventilation systems can contribute to poor indoor air quality.
Aside from these dated systems, there are many other factors that can contribute to air quality issues inside homes and commercial buildings. Some common examples include:
Mold or mildew spores from excess moisture inside of walls.
Particulates from fuel-burning sources (such as furnaces and/or other machinery).
Potentially harmful fumes from cleaning chemicals.
All of these irritants can result in adverse health effects, including (but not limited to):
Irritation of the respiratory system.
Long-term development of respiratory illnesses and diseases (such as asthma and bronchitis).
Headaches and nausea.
Damage to internal organs (kidneys, liver, etc.).
What is Sterilization, and How Does It Improve Indoor Air Quality?
Fortunately, there are many solutions available to help remove pollutants from indoor air and improve overall air quality. Oftentimes, sterilization is confused with other techniques like purification and filtration. What's different is that the air sterilization process involves the continuous cleaning of an HVAC unit's internal components using ultraviolet (UV) light technology. Specifically, these short wavelength UV lights can help destroy an organism's ability to reproduce, thus sterilizing equipment that comes into contact with indoor air before it is pushed out of the vents.
On the other hand, purification and filtration systems involve the capturing and neutralizing of microbes and particulates.
Benefits of Sterilization at Home and in Commercial Buildings
One of the most common examples of air sterilization solutions today is known as Ultraviolet Germicidal Irradiation (UVGI), which works in tandem with a building's existing HVAC system to clean components that come into contact with indoor air.
There are many benefits of using a UVGI system for air sterilization, especially in older commercial buildings with dated HVAC and ventilation/ductwork. For starters, it is one of the most cost-effective solutions for improving indoor air quality. Because germicidal UV lights can be easily installed in most existing HVAC systems, there is no need for extensive retrofitting or complex installation techniques. This helps to keep costs down significantly.
Meanwhile, UVGI has been found to:
Reduce instances of particles that can cause asthma from 88% to 25%.
Cut down on particles that cause sinusitis from 63% to 12%.
Eliminate penicillium spp particles responsible for irritating asthma and causing hypersensitivity.
Reduce yeast particles from 100% to 50%.
Sterilization Technologies and Products
Implementing air sterilization in HVAC systems are a great way to improve indoor air quality in residential and commercial buildings and potentially cut down on instances of "sick building syndrome" in the process. By sanitizing indoor air, you can provide your employees, clients and family with the indoor air quality they need to feel and perform their best.
For more information on indoor air quality solutions and indoor air quality products, call the Polar Bear today!  Polar Bear Heating & Air has two convenient locations to better serve you.