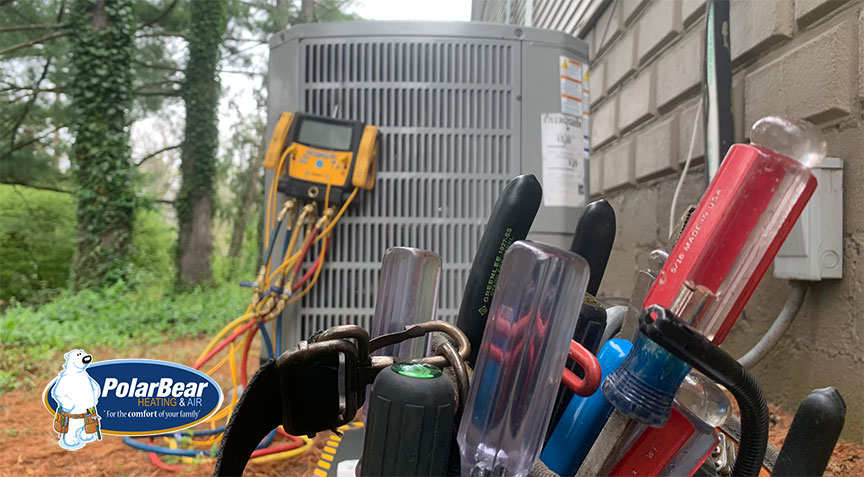 Don't Forget Your AC
When it comes to spring cleaning, don't forget your air conditioner! If your central air condenser is more than a few years old, then you should consider an AC tune-up before you start cooling your house this summer. This service costs less than $100, and it's well worth the small investment.
What is an AC Tune-Up?
An AC tune-up is when you have an HVAC tech come out and inspects and clean your entire cooling system.
During this process, they will check all the electrical connections and run diagnostic tests to make sure everything is working properly. Then, they'll clean out all the inner components as well as the fan blade and finds.
Those are the parts you can see from the outside of the unit. Finally, they'll replace any worn-out or broken parts. Catching them now means they don't have the chance to cause bigger problems down the line. If you have to, you can even get it done later in the season, even if you are already using it this year. As long as it's off when the tech gets there, you're good to go.
The entire process takes about an hour as long as there are no problems. And, for that quick visit, you'll have peace of mind, less hassle, and better comfort all summer long. Let's find out why.
The benefits of an air conditioner tune-up are:
Your home is more comfortable:
Your energy bill is lower: 
There's less chance of a breakdown: 
Your air quality improves
An air conditioner Tune -Up is a great first step toward a great summer and as spring rolls in, remember to include this in your cleaning routine and warm weather prep!