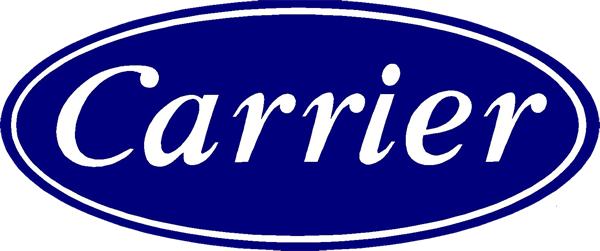 CARRIER-RESIDENTIAL
Carrier is the world's leader in high-technology heating, air-conditioning and refrigeration solutions. Carrier is a part of UTC Climate, Controls & Security, a unit of United Technologies Corp., a leading provider to the aerospace and building systems industries worldwide.
About Carrier
At Carrier, our mission is to be the first choice for heating, air-conditioning and refrigeration solutions worldwide. We work every day to make the world a better place to live, work and play. Our employees, products and services create comfortable, productive and healthy environments, regardless of climate, and ensure the global food supply is transported and preserved for safe consumption.
Our culture is rooted in the core values of UTC Climate, Controls & Security. These values are the pillars of our business. They define who we are and guide every decision we make.
Quality
Quality is the common denominator of all we do.
We are committed to Service Excellence and the Achieving Competitive Excellence (ACE) operating system.
Performance
Our customers have a choice, and how we perform determines whether they choose us.
We strive for continuous growth to reinforce our leadership position.
We achieve world-class financial performance.
We continuously improve the productivity of our assets, resources and everything we do.
Responsibility
Successful businesses improve the human condition.
We act with integrity and maintain the highest ethical standards.
We are environmentally responsible and drive to sustainability.
We care for the health and safety of our employees and customers.
We actively support the communities in which we do business.
Innovation
We are a company of ideas, committed to research and development.
Our heritage inspires us to reach the next innovative, powerful and marketable idea.
We continuously invest in new products, technologies and intelligent systems.
Customer Care
We listen to our customers and respond to their needs.
We make it easy to do business with us.
We are committed to excellence in customer satisfaction.
Carrier Residential Heating & Air Products
Residential Furnaces
Last time you were this comfortable, your feet were in the sand.
Think of your furnace as the heart of your home. In the winter, it's essential to radiating warmth. During the summer, it plays a vital role in moving refreshing, conditioned air from your cooling system. And all year long, your furnace could provide constant air circulation to keep you more comfortable. Not only that, but many of our furnaces do it all so efficiently your own heart might skip a beat when you see how low your utility bill is.
Knock. Knock. Your ideal furnace is calling.
Some folks are perfectly happy with a basic-functionality furnace and others are looking for all the comfort bells and energy whistles. The good news is, whether you live in North Dakota or South Carolina, we have a range of fuel-efficient furnaces so you can choose the ideal one for your home. And frankly, when it comes to efficiency, it doesn't get much better than our Infinity® 98 modulating gas furnace with Greenspeed™ intelligence for unprecedented comfort and energy economy.
Residential Heat Pumps
A smart alternative to an air conditioner.
Heating, cooling and dehumidifying, heat pumps have it all. Except, perhaps, a name that does their versatility justice.
Made for everything from the dog days of summer to three-dog nights.
Heat pumps look and function the same as air conditioners for cooling, but in cool months when heat is called for they reverse operation to provide warmth for your home.
An efficient heat pump can do this so effectively some homeowners in warmer climates rely exclusively on these units for year-round comfort. If you live in a colder environment, electric-powered heat pumps are great in combination with your oil- or gas-fueled furnace as a Hybrid Heat® solution, which can result in significant savings on your overall heating costs.
GeoThermal Heat Pumps
Energy from earth's biggest power source: The earth itself.
There's an invaluable energy source buried right in your own backyard: The earth itself. Forget oil or gas, geothermal systems tap into the relatively consistent temperatures of your yard, pond or well. This ingenious technology runs on electricity but uses the earth's thermal energy to pre-condition refrigerant used to heat and cool your home so you can enjoy higher energy efficiency inside—no matter how extreme the weather gets outside.
Efficient with your energy. And your budget.
Given the cost and instabilities around energy sources like oil, the federal government is encouraging use of energy-efficient heating and cooling system alternatives. That's why Uncle Sam is willing to give you a tax credit of up to 30% on the cost of buying and installing a geothermal system.
If your home has ductwork, forced-air or water-to-air heat pump models can supply treated air to heat and cool your home all year long.
If you have a radiant or hydronic system instead, our water-to-water heat pump models are made for you—and your home.
Our geothermal split systems are another way to go. Think of them as the geothermal equivalent of our popular Hybrid Heat® systems. This system can heat and cool your home year-round with a geothermal heat pump. But if you're just getting into geothermal, you may find you have a perfectly good gas furnace or perhaps you just like the way gas heat feels on those arctic-cold days. With this system, you can choose to heat with either. Split systems also give you the flexibility of choosing a unit that sits inside or outside your home.
Residential Packaged Units
Out-of-the-box thinking in packaged systems.
Whether you want to replace an existing air conditioner or heat pump—or reduce your energy costs with a Hybrid Heat® solution—our packaged products could be the creative solution you're looking for. By combining multiple components into a single unit that sits outside your home, the only thing left inside is improved comfort.
Energy efficiency and comfort. To us, they're a package deal.
Precise comfort control. Humidity management. Serious energy efficiency. Durable design. No matter what matters to you, you'll find it comes built right in. And in the spirit of efficiency, here's a quick overview of your options:
Hybrid Heat® dual fuel packaged products. It's subtraction by addition. Add the efficiency of an electric heat pump to a gas furnace, and start subtracting from your monthly utility bill. It's our most efficient packaged solution for year-round heating and cooling comfort.
Packaged heat pumps. Pair a cost-efficient electric heating and cooling unit with the right fan coil in the same box, and you get a very dynamic duo.
Gas furnace and air conditioner combinations. All four seasons come as part of the package, so it's only fair that heating and cooling be a package deal, too. This system pairs the cozy warmth of gas heat with the efficient coolness of an electric air conditioner.
Packaged air conditioners. With a built-in fan coil, this comfort-inducing air conditioning system is designed to quietly deliver years of cool, electric-powered ooohs and ahhhs.
Residential Ductless Systems
Whatever Your Needs. Wherever Your Space. However You Use It.
Has your home been around since 1902? We sure have. Whether you're installing a new HVAC system in a historic home or you just need to heat and cool a small space that you don't use often, you can turn to Carrier. We offer a full line of high-efficiency ductless solutions that can fit your needs without compromising the integrity of the space or comfort.
What is Ductless?
You guessed it – no ductwork. With a Ductless system from Carrier, you don't need it. Whether you live in a new home or an older home without ductwork or you want more complete year-round climate control over a specific room or area of your home, Ductless systems are an efficient way to expand your comfort, no matter the challenges your space presents.
How Does It Work?
Pretty darn well, if we do say so ourselves.
Single or multi-zone systems. Heating and cooling or just cooling. Whatever your needs, wherever your space, however you use it, Ductless systems offer customizable solutions that are efficient and quiet. Ductless systems can be configured with either one or multiple indoor units powered by a single exterior compressor.
Single-Zone
Ductless air conditioners and heat pumps can be installed so that one indoor unit corresponds to one outdoor compressor. The compressor carries refrigerant and power to the interior unit via a small pipe, running through a small opening, installed with very little impact to your home.
Multi-Zone
One outdoor compressor can power up to nine indoor units, each separately controlled by a wireless remote, offering you flexible options for configuring your comfort solutions. You can even choose to add units to your compressor in the future after you've installed just two indoor units (depending on the maximum number of connectable units), allowing for more streamlined expansion or renovation of your home as time and budget allow.
Inverter Technology
We're not blowing hot air. Ductless systems from Carrier use ultra-quiet Inverter technology, operating at variable speeds, which results in more even temperature control, greater energy savings and powerful dehumidification. The compressor speed modulates automatically, much like a car on cruise control, so the system isn't constantly running at maximum capacity and only draws energy when it's needed.
Residential Air Quality Control Units
Breathe Easy. Improving Indoor Air Just Got Easy.
The first step toward clearing your home's air is knowing what's hiding in it. An Indoor Air Quality test offered through your Carrier® dealer can detect common air pollutants in just 30 minutes, while offering strategic Carrier solutions to address your air issues.
Air Cleaners (Air Purifiers)
A Healthy Respect for Your Health
If you've been holding your breath for cleaner air, the wait is over. Our state-of-the-art air purifier systems trap and kill bacteria, viruses, mold spores, allergens and other pollutants in the conditioned air—and keep them out of the air your family breathes.
Small is Big
The award-winning Infinity® air purifier, for example, cleans indoor air as many as 8 times an hour with an enviable MERV rating of 15 and removes pollutants from the air that are up to 18,000 times smaller than the head of a pin.
What does it all mean? You and your family can breathe easy.
Contact Polar Bear Heating & Air, your local Carrier® expert, for a quick analysis of your indoor air to identify the unseen threats potentially lurking under your nose.
Humidifiers
Want Better Air? Just Add Water.
When you see just how much our humidifiers can improve air quality, there won't be a dry eye in the house.
As far as we're concerned, dry air just won't fly.
No one likes too much humidity. But too little can be just as irritating, especially in winter. When humidity drops too low, you might notice sore throats, chapped lips, itchy skin, and sinus problems. You also might notice dry wood in your furniture—which can lead to long-term damage.
To help, we offer a variety of products designed to keep your home at a comfortable humidity—and everyone in it feeling great. For example, our steam humidifier is great when a high degree of humidity control is desired, or you could choose a fan-powered or bypass humidifier. All work in tandem with your furnace or fan coil and operate quietly with little energy use to make your home more comfortable. And your hair and clothes will be happy to know they even reduce static electricity.
Contact Polar Bear Heating & Air, your local Carrier® expert, for a quick analysis of your indoor air to identify the unseen threats potentially lurking under your nose.
Dehumidifiers
Managing indoor humidity is important to creating a comfortable, healthy indoor environment. Too much humidity can encourage mold growth and create a cozy home for dust mites and other pests to thrive. High humidity can make you and your wallet uncomfortable too because you'll tend to want the cooling temperature lower than you need for comfort so your system has to work harder to keep up.
The Carrier® Performance series dehumidifier is available in two sizes so regardless if you need a whole-home solution or just have a humid basement, you'll have dehumidification that's just right for your needs. Both sizes work quietly to wring out humidity from the air so you can save on utilities and be comfortable. And, they're designed to be configurable with your existing system in a multitude of ways or operate independently away from your system if space is a problem.
Ventilators
An Airtight Case for Ventilation.
Air is like bread—it shouldn't be stale. Good thing our innovative ventilators are designed to remove stale air from your home, while keeping valuable energy from escaping.
No matter where you live, live comfortably.
Not only do all of our ventilators work quietly and efficiently to bring fresh air into your home all year long, they pre-condition the incoming air to better match the inside air temperature. Knowing the product that's right for you is as easy as knowing your address.
For instance, our energy recovery ventilators are made for climates with warm, humid summers. They'll bring fresh air into your home and remove humidity before it enters your ducts to keep you comfortable and your cooling system from having to work harder.
In more northern climates where summers are shorter and less humid, a heat recovery ventilator is better suited to keep your air refreshed. Despite the name, it will still pre-condition air to cool it in summer and warm it in winter before it enters the house.
Contact Polar Bear Heating & Air, your local Carrier® expert, for a quick analysis of your indoor air to identify the unseen threats potentially lurking under your nose.
UV Air Purifiers
Killer Technology
At Carrier, we wouldn't hurt a fly. Mold and bacteria are another story. And let's face it: the indoor coil of your heating and cooling system is just the kind of places these baddies like to hang out. Our UV lamps protect the coil, ruthlessly killing off mold and bacteria before they can be pushed into the air of your home.
We put mold and bacteria under the harshest light possible.
Your air conditioning system's indoor coil is part of what cools your home, but it could also unwittingly be a hotbed of microscopic misery that can affect your system's efficiency, reduce airflow and maybe even become airborne.
Mold and bacteria like to grow in this kind of dark, moist environment. What they don't like is ultraviolet light. To them, it's a killer. Where our UV lamps really shine is at minimizing the microbial build-up on coils, improving system efficiency and, most importantly, keeping mold and bacteria out of your system.
Contact Polar Bear Heating & Air, your local Carrier® expert, for a quick analysis of your indoor air to identify the unseen threats potentially lurking under your nose.
Carbon Monoxide (CO) Alarms
Carbon monoxide is a colorless, tasteless, odorless and highly toxic gas. The Carrier® CO alarm uses sophisticated sensor technology to detect and record levels of CO.
You can monitor the current CO level in your home on a large, easy-to-read digital display. When dangerous levels of CO are present, a loud, audible alarm alerts you and your family automatically.
REFERRAL BONUS PROGRAM
They say there is no better advertising than "word of mouth".  At Polar Bear Heating & Air in Ashland, KY and Polar Bear Heating & Air in Paintsville, KY, we takes this seriously as you have entrusted your friends and family to us. In addition, this type of lead keeps our advertising costs down, and we pass the savings on to our valued clients!
Just refer a friend or family member to Polar Bear Heating & Air and you could receive a $50 Gift Card.  Just make sure your friend or family member mentions your name either on the initial call or prior to installation, and we will send you a $50 gift card!*
If you know someone that could use our services, just click on the link below and send us their information today!