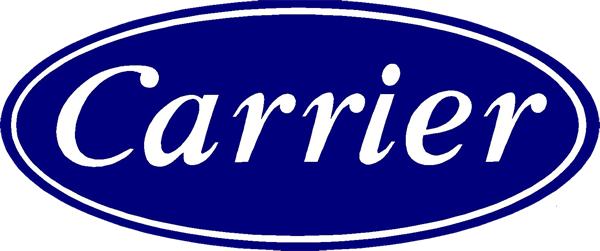 CARRIER – COMMERCIAL
A World of Comfort from a World Leader
At Carrier, we are the experts in HVAC – and we have the history to prove it. Our founder, Willis Carrier invented modern air conditioning more than 110 years ago. Today we build on a legacy of leadership with a complete line of equipment, controls and service designed to deliver and maintain industry-leading performance with less energy and lower environmental impact in buildings of all sizes.
About Carrier
At Carrier, our mission is to be the first choice for heating, air-conditioning and refrigeration solutions worldwide. We work every day to make the world a better place to live, work and play. Our employees, products and services create comfortable, productive and healthy environments, regardless of climate, and ensure the global food supply is transported and preserved for safe consumption.
Our culture is rooted in the core values of UTC Climate, Controls & Security. These values are the pillars of our business. They define who we are and guide every decision we make.
Quality
Quality is the common denominator of all we do.
We are committed to Service Excellence and the Achieving Competitive Excellence (ACE) operating system.
Performance
Our customers have a choice, and how we perform determines whether they choose us.
We strive for continuous growth to reinforce our leadership position.
We achieve world-class financial performance.
We continuously improve the productivity of our assets, resources and everything we do.
Responsibility
Successful businesses improve the human condition.
We act with integrity and maintain the highest ethical standards.
We are environmentally responsible and drive to sustainability.
We care for the health and safety of our employees and customers.
We actively support the communities in which we do business.
Innovation
We are a company of ideas, committed to research and development.
Our heritage inspires us to reach the next innovative, powerful and marketable idea.
We continuously invest in new products, technologies and intelligent systems.
Customer Care
We listen to our customers and respond to their needs.
We make it easy to do business with us.
We are committed to excellence in customer satisfaction.
REFERRAL BONUS PROGRAM
They say there is no better advertising than "word of mouth".  At Polar Bear Heating & Air in Ashland, KY and Polar Bear Heating & Air in Paintsville, KY, we takes this seriously as you have entrusted your friends and family to us. In addition, this type of lead keeps our advertising costs down, and we pass the savings on to our valued clients!
Just refer a friend or family member to Polar Bear Heating & Air and you could receive a $50 Gift Card.  Just make sure your friend or family member mentions your name either on the initial call or prior to installation, and we will send you a $50 gift card!*
If you know someone that could use our services, just click on the link below and send us their information today!